Liquid error: product form must be given a product
For craft lovers who value quality
Our premium diamond painting kits have been lovingly created for you, because your craft time is precious.
Mindful and stress relieving hobby for all ages

Support staff who really careabout you

Create a gorgeous dazzling piece of art


Premium kit includes a canvas, diamonds and tools
Our kits include absolutely everything you need to complete your project!
EACH DIAMOND PAINTING KIT INCLUDES:
- Full drill design (Rhinestones cover the entire design)
- Fine fiber canvas with elegant double weave texture
- Super fine detailed printed design
- Color-coded rhinestones
- Tool kit including tweezers and pen tool
- Wax Strip
- Diamond sorting tray
Our kits use square shaped diamonds. Round diamonds are available for certain designs.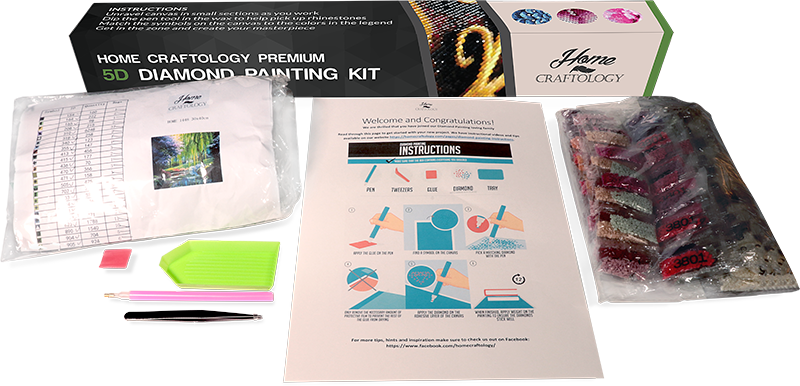 When it comes to Diamond Painting, bigger is always better!
The bigger size you choose, the more detail your finished diamond painting will show.
We recommend at least a 30x30 cm or 30x40 cm, however if you are a beginner smaller sizes will be a good way to get started.
Kits above 30x30 will come packaged in our box.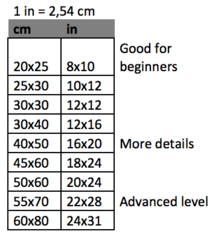 The image below shows a comparison of how different sizes will look when finished.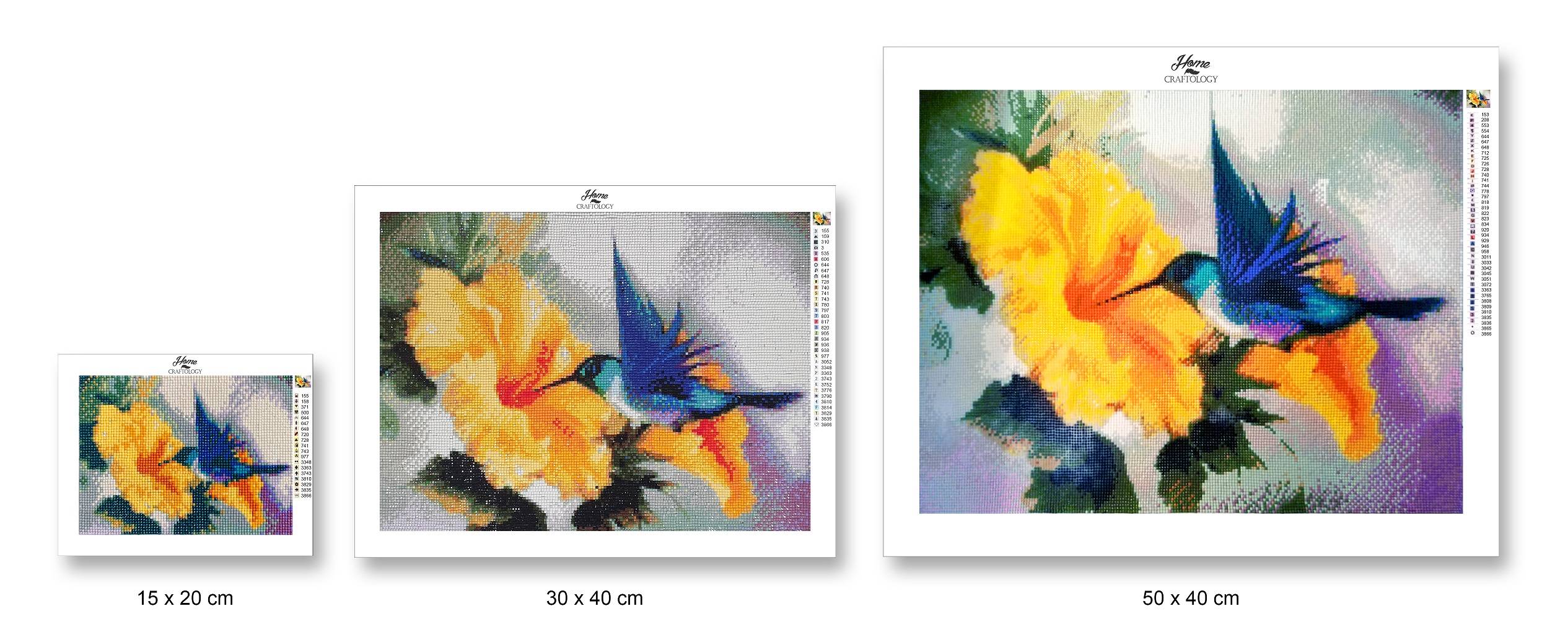 Free Shipping:
Free shipping for all orders over $50 USD
Shipping Time Estimates:
World wide 5-12 Business Days
Satisfaction Guarantee:
We offer an easy, hassle-free 100% satisfaction guarantee.
If you have any concerns please contact us here.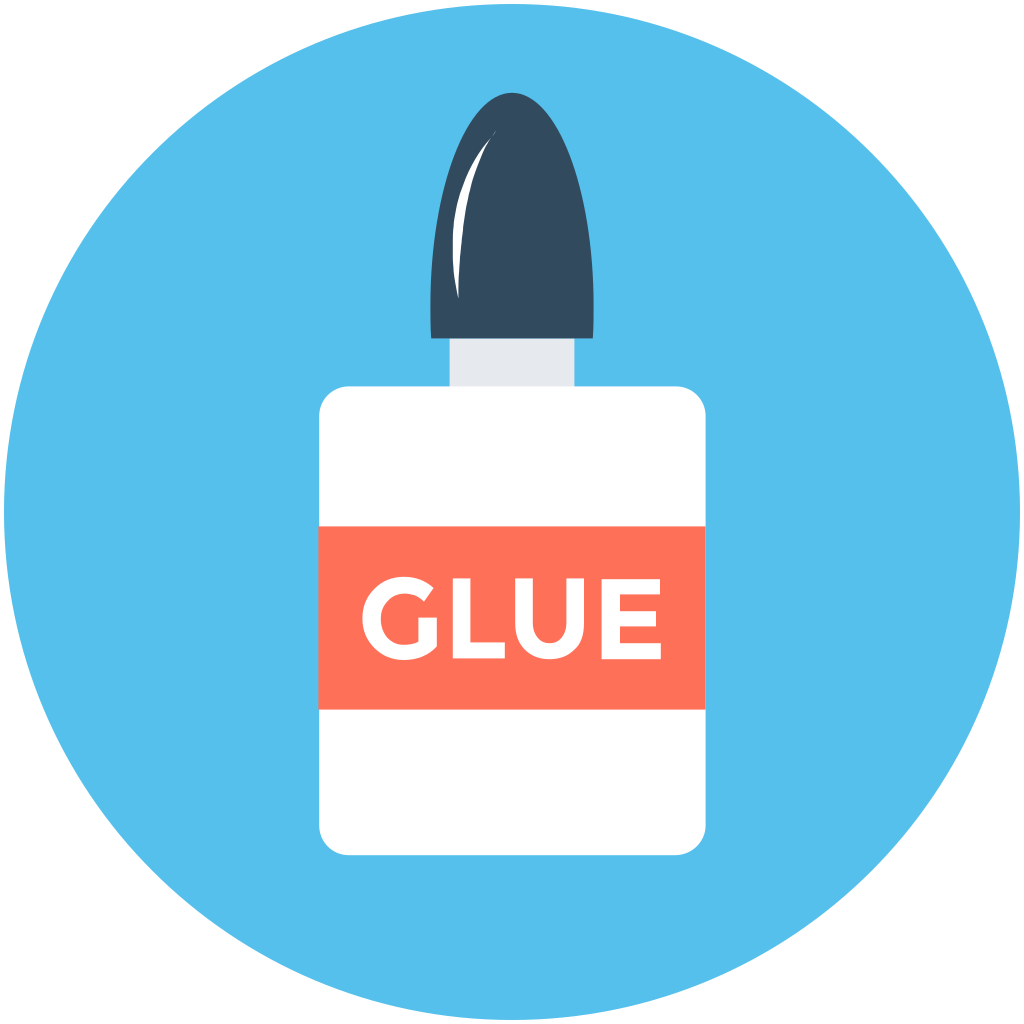 We use a A double-sided adhesive specially designed with high transparency and super sticky viscosity that will not dry out or clump.
Our canvas is made from premium quality high gloss fiber canvas featuring an elegant double weave surface texture that offers highly detailed image clarity.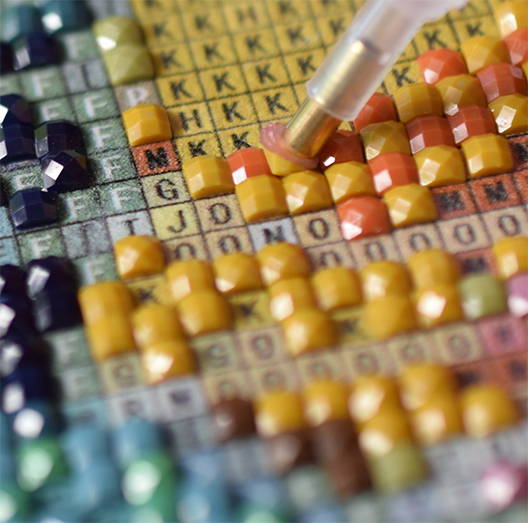 SUPER DETAILED PRINT DETAIL
Each canvas is printed on a next generation commercial Epson printer in absolhttps://gem-3910432.netute fine detail with clearer brighter colors so that you can read your symbols much easier than ever before.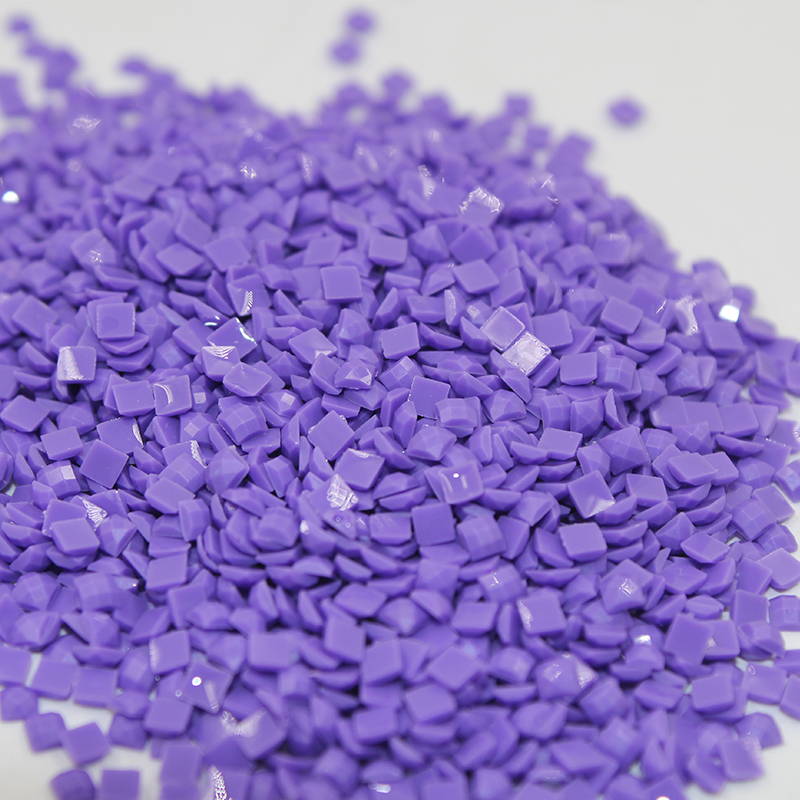 Our diamonds are carefully selected and are manufactured with bright clear colors to make your art stand out. Colors are carefully matched to bring you a bright colorful diamond painting.

Home Craftology is renowned now our customer care team. Our customers have told us that we have an incredible support team who care about every single customer.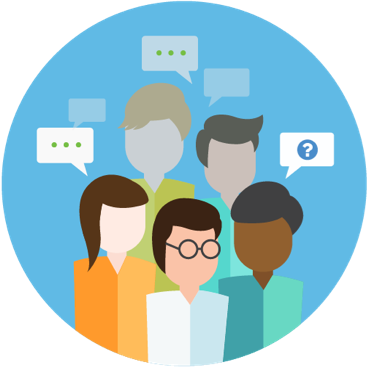 Our diamond painting are loved by so many others around the world. We have created a community of diamond painting lovers all around the world who share tips and photos and stories. Join us in our facebook group by clicking here.
Liquid error: Could not find asset snippets/perfect-audience-product.liquid