Hey Craft Lovers! Welcome to Scratch Craftology!
We are Simon, Jessica and Chris, three friends who share a love of all things crafting. We founded Scratch Craftology to spread the magic of scratch painting to craft lovers everywhere.

We are a small business so we treat our customers with the respect, loyalty and kindness they deserve. Our customers are our heroes!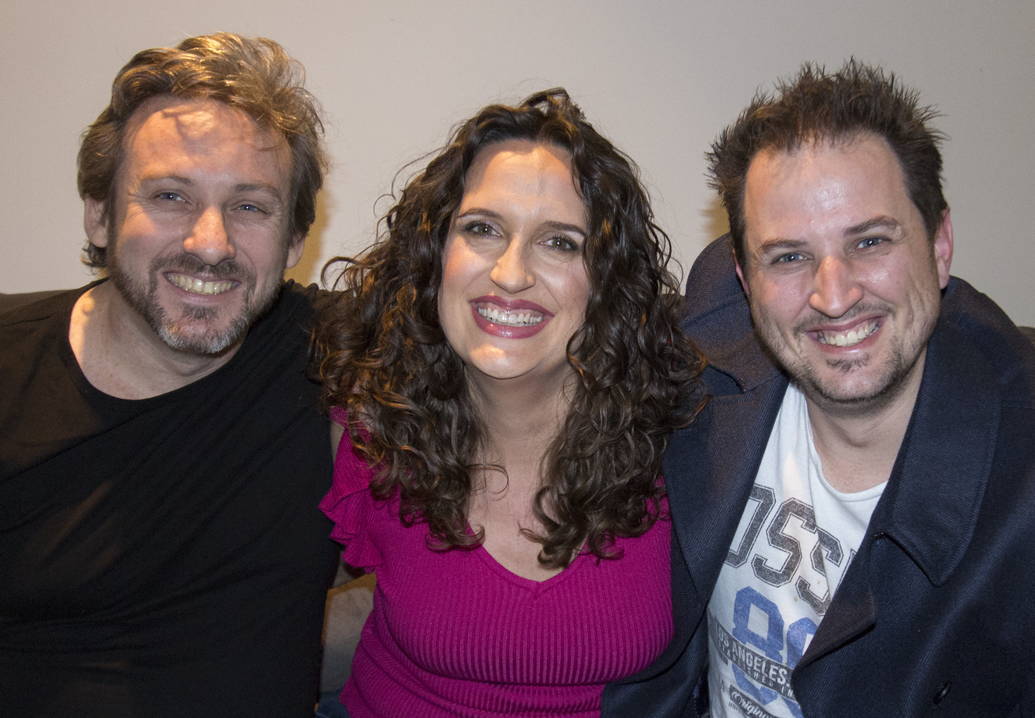 Scratch Craftology founders Simon, Jessica and Chris
Many people find scratch painting the perfect way to de-stress from difficult life situations, heal from trauma, anxiety or cope with chronic pain. Others find it helps them recharge after a hard day at work or caring for family.

Trust me, we've been there! We know firsthand how much scratch painting can help you through life's difficult times.
So whatever your circumstances, we feel honored to help you heal and relax through this heart-warming hobby anyone can do from home.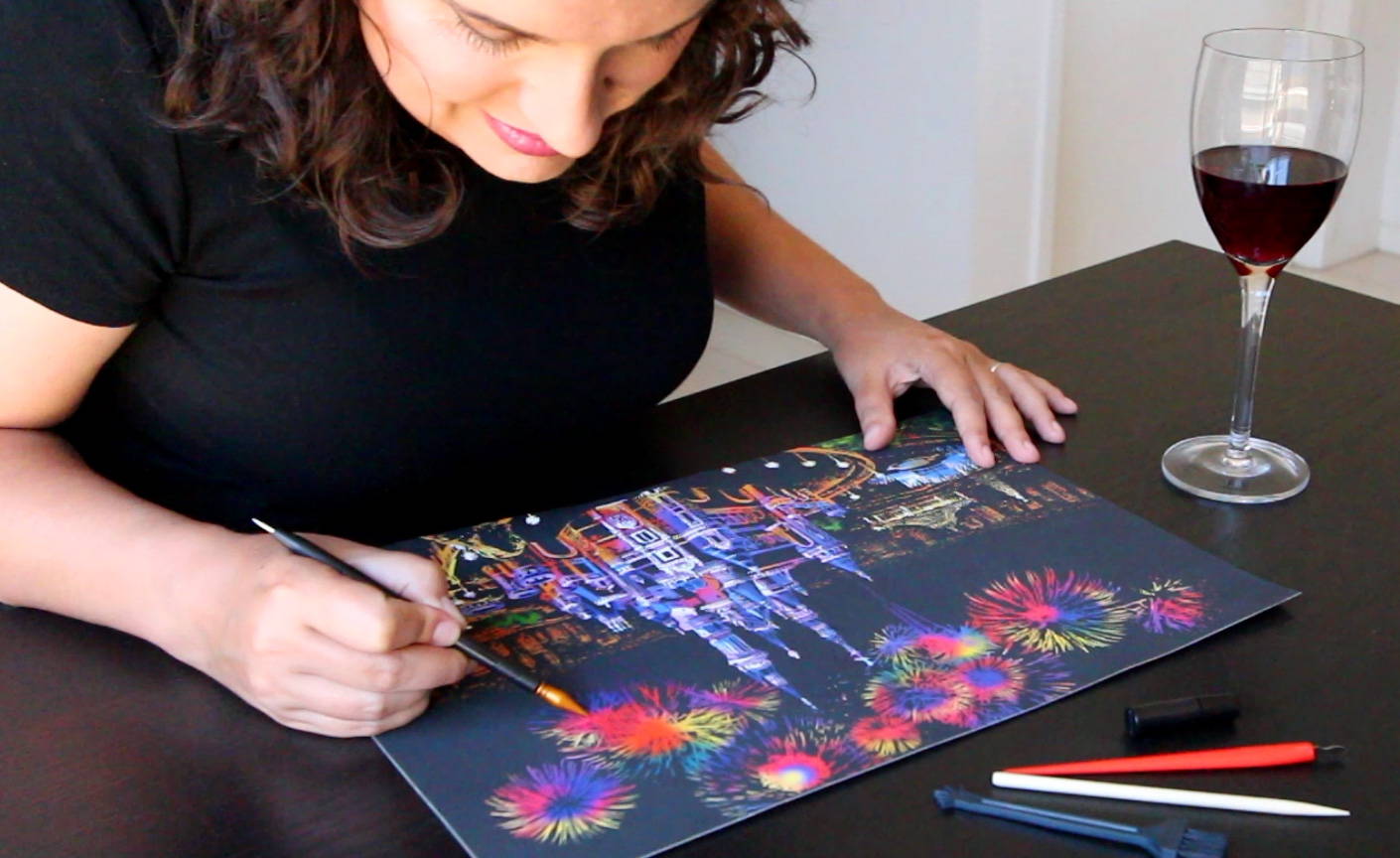 Jessica relaxing with a scratch painting and a glass of wine
When we first discovered scratch painting we loved it, but we were disappointed by the poor quality you find with many cheaper brands.
The scratch film would flake off in chunks and the color background would tear. We felt craft lovers like us deserve better, so we decided to make our own scratch painting kits.
With the help of our online crafting communities, we set out to build the highest quality scratch painting kits in the world.
We listened carefully to our customers and adjusted every element of our kits to meet their high standards. The result is a kit we are very proud of!

Scratch Craftology kits now feature premium, velvety scratch film that feels divine to scratch off, and beautiful, bright colors. When you buy from us, rest assured you are purchasing the highest quality scratch painting kits in the world.
Our talented team of in-house artists work tirelessly to bring you the scratch painting designs you most want. Many of our kits feature unique designs you won't find anywhere else.
We're constantly creating fresh, new scratch painting designs for you, so there's always lots to choose from.

You also get tracked international shipping, our legendary customer service and a hassle-free 90 day satisfaction guarantee.

When you place your first order, you become part of the Scratch Craftology family.
We welcome you into our online communities, boost your confidence with tips to get you started, and help you share your masterpieces with fellow scratch painting enthusiasts.

And if you're keen to explore other crafting kits, you can also check out our sister stores Home Craftology and Paint Craftology.

If you run into any issues please rest assured, we will look after you. Our customers mean the world to us and we treat them like royalty.
If you have any questions at all, don't hesitate to contact us. In the meantime, please enjoy the Scratch Craftology Scratch Painting Experience!